Defining Our Brand
Sometimes change is good. Sometimes, getting a new logo, some different colors, and a revamped identity is all you need to start something special. We at Matt Winzenried Real Estate Partners are so excited to share the outcomes of our recent rebranding effort, and outline what that means for our customers.
We are Wisconsinites to the bone.
We grew up riding bikes up and down the streets of our Madison West neighborhoods. We're Badgers fans. Your next door neighbors. The parents of the kids your kids ride the bus home with.
We're on a mission to build something special here.
We believe that, by strengthening our relationships with each other, we strengthen our future.
For us, real estate is the tool with which we do that. Helping good-hearted people get from here to there. Because real estate is about so much more than real estate. It's about sitting down at the dining room table and getting to know each other as people. Seeing each other for who we are on the inside. Being grateful for the place we live in and the people we get to call our neighbors.
Seeing our clients realize big goals is what gets us up every morning. Helping them get there is what brings us to work every day.
Because when we're for each other, we're for tomorrow. So let's go there.
Pretty neat, huh?
The Matt Winzenried team is focused on meaningful connection. Personal connection and professional connection. Deep community ties from childhood, church and support of charity organizations. Relationships that are genuine.
We are built on three main pillars:
People & Community
We work for the people, stories, and friendships that make Madison, Madison. We're building something special here.
Personal Attention & Recognition
We believe that cultivating real relationships with the people we work with leads to better results. To us, real estate is so much more than real estate.
Supportive Structure
We support each other personally and professionally so that we can better support our clients. Seeing you realize your goals is what gets us up every morning. Helping you get there is what brings us to work every day.
We're a real estate team dedicated to the people of Madison. We are set up to give our clients the special attention, neighborhood know-how and support they need to reach life's next step.


So how do you bring these ideas together with a simple yet meaningful phrase? We've got it: Sincerely yours.
Sincerely pays homage to the practice of hand-written notes. Instantly personal, the word sincerely speaks to our genuine nature, comforting demeanor and emphasis on personal connection that our clients and agents experience.
Yours places the client at the center of the story. It presents our team as an advocate to help someone realize a goal, and it suggests that our clients feel singular.
Sincerely yours is a dedication to the people and places of Madison. It is a promise to seek real, personal connections and to foster a shared sense of community.
If you thought that was great, it gets better. We've got a new logo!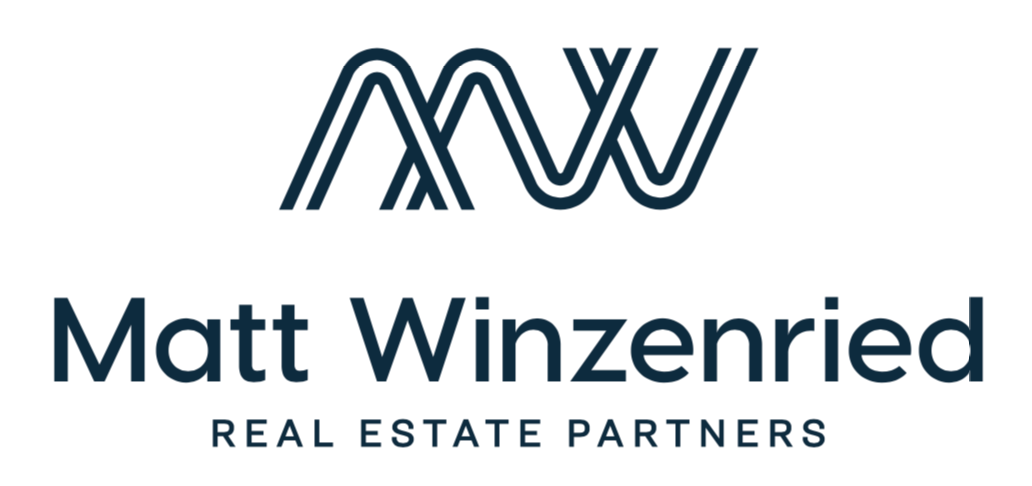 The mark weaves up and down interlocking while expressing a journey. This visual is the most integral expression of the Matt Winzenried brand. And hey, we don't mind!
We've also got some new colors.

This palette is inspired by new trustworthiness, new beginnings, and approach-ability. The complexity of the Navy adds a rich visual interest to pages. Paired with White and Sky help add contrast and give balance to our overall look.
And there you have it. The new look and identity of Matt Winzenried Real Estate Partners. We are so ready to express our new brand to you, our clients, for we know it is the start of something special.