How to Staycation in Madison, WI
For most, summer vacations look a lot different this year. Families are canceling overnight trips and opting for fun at home. If you've had to cancel a summer holiday, staycations are a great alternative. Lucky for us Madisonians, there are several great spots within driving distance that do not require overnight accommodation. Let the holistays begin!
Olbrich Botanical Gardens
Located on Atwood Avenue, Olbrich Botanical Gardens consists of 16 acres of outdoor display gardens boasting the beauty of Midwest hardy plants in a prairie-style setting. Inside, Olbrich's Bolz Conservatory houses a diverse assortment of tropical plants, a rushing waterfall, free-flying birds, and blooming orchids year-round. The Botanical Center features a gift shop, horticultural library, and meeting rooms. Educational classes, programs, and events for adults and children are also offered.
Due to COVID-19, a limited number of visitors are admitted to allow room for proper social distancing. At this time, the conservatory, library, gift shop and learning center are closed until a comprehensive reopening plan is implemented.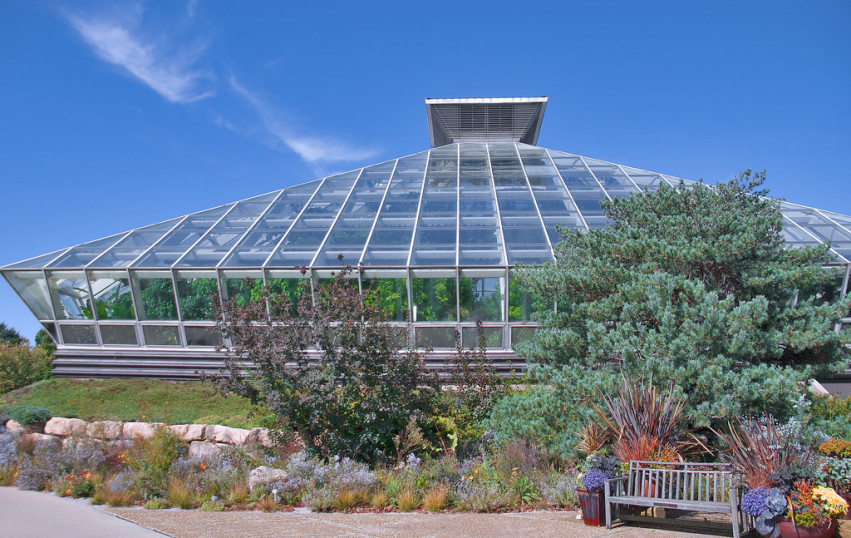 Wisconsin Historical Museum
Downtown on Capitol Square you can find the Wisconsin Historical Museum. Dedicated to showcasing the history of Wisconsin as well as some broad American history, the building houses a comprehensive collection of over 110,000 historical objects and nearly 400,00 archeological artifacts. The museum's exhibits span four floors and document history through photographic displays, artifacts, audio-visual presentations and interactive multimedia programs.
Amidst COVID-19, tours, events and programs are available by reservation only while various safety measures are enforced on-site. Virtual events, including an online summer camp, are available.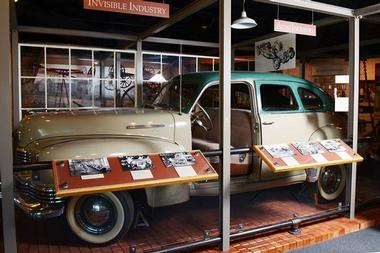 Henry Vilas Zoo
There are few zoos comparable to Henry Vilas. It is one of the only admission-free, community-supported zoos in the country. From its Tropical Rainforest Aviary to Primate House, this zoo offers a variety of exhibits and attractions that aim to delight zoo visitors of all ages. Notable attractions include a Zoo Train, Conservation Carousel, indoor restaurant, ice cream shoppe, coffee kiosk and gift shop.
Henry Vilas has implemented safety measures, such as the requirement of masks, to promote safety during COVID-19.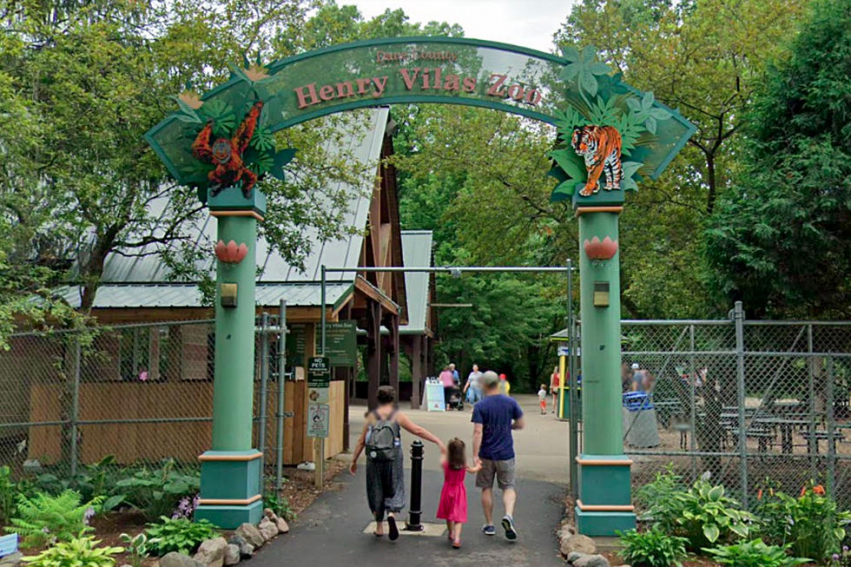 University of Wisconsin-Madison Arboretum
A world-class arboretum and botanical research center, the UW Arboretum is located on Seminole Highway. It is home to the oldest and most diverse collection of restored ecological communities in the world, which includes trees, grasses, shrubs and flowers, tallgrass prairies and a world-famous lilac assortment. Free walks, tours and activities, as well as paid classes, workshops and summer camps, are available for all ages.
In light of COVID-19, the University has temporarily closed Arboretum Drive to all traffic except pedestrians and cyclists from the Wingra Drive entrance to the Visitor Center. Vehicle traffic can enter from the Seminole Highway entrance. All gardens and trails are open except Curtis Prairie due to an infrastructure project. The Visitor Center is closed and social distancing is strongly encouraged.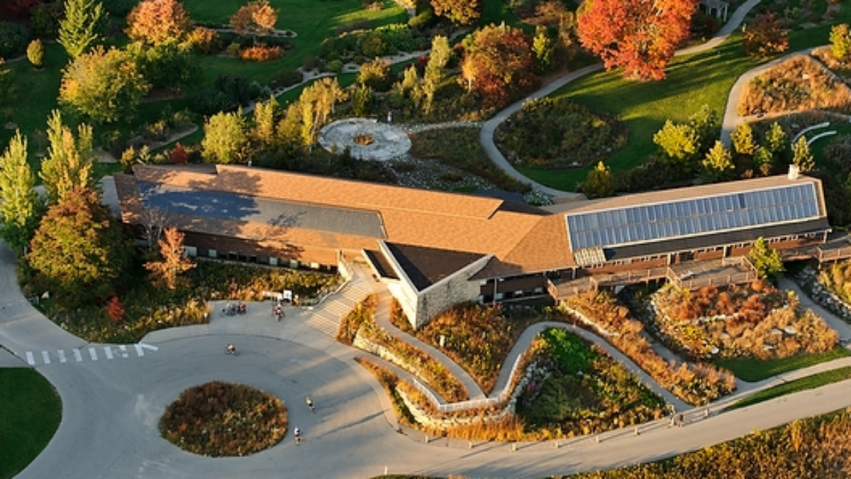 Ice Age National Scenic Trail
This 1,200 mile-long trail crosses the state of Wisconsin north to south and east to west, following the edge of the great North American glacier. While Ice Age is primarily a hiking trail, visitors can engage in a plethora of activities, including birdwatching, stargazing, wildlife viewing, hunting, fishing and biking. A printed brochure that includes information about the trail along with a state-wide map is available at the National Park Service office on Rayovac Drive.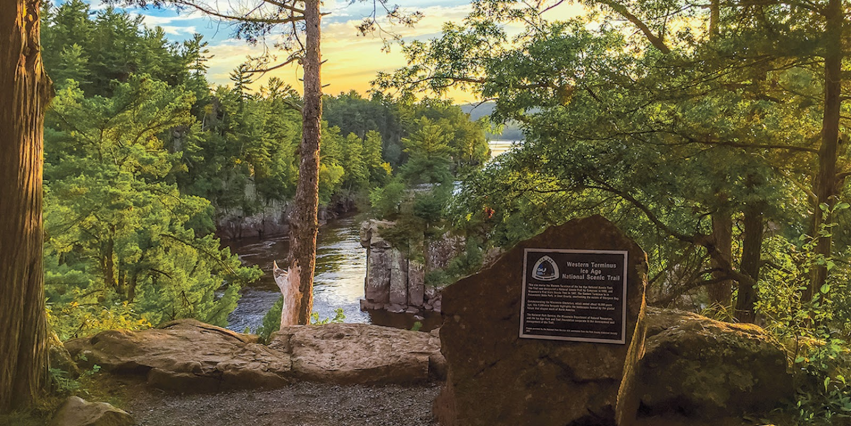 National Mississippi River Museum & Aquarium
In a part aquarium, part museum, and part science center setting, this museum creates an educational experience like no other. Located in Dubuque, IA, the River Museum is only 90 miles from Madison. From what we've heard, the experience is by far worth the trip! Notable exhibits include a 4D theater, RiverWorks Splash Zone, Conservation Lab, and this month's featured exhibit, the Robot Zoo. Check out their website for a list of ongoing in-person and virtual events!
To keep visitors safe, the museum has closed the boat shop and the touching of animals in touch tanks is currently prohibited. All other spaces on campus are open.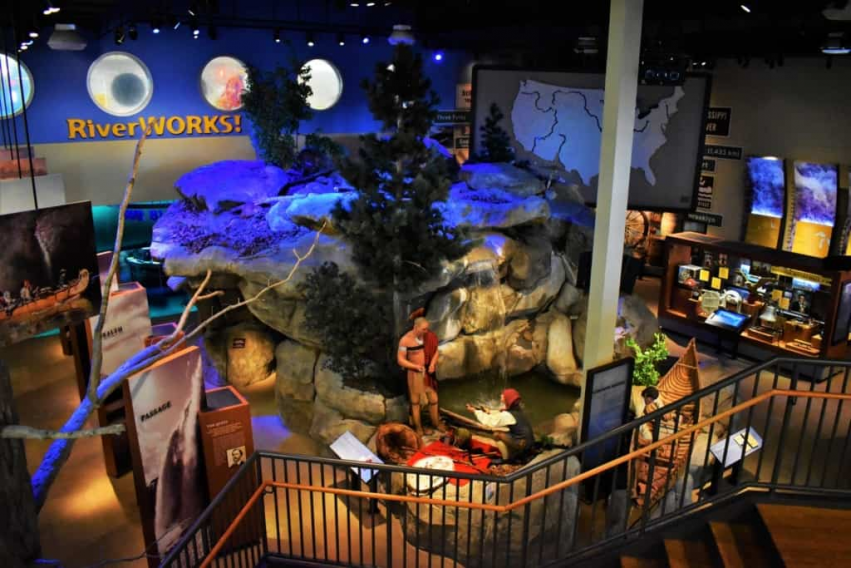 Selling Your Home?
Get your home's value - our custom reports include accurate and up to date information.
Get Home Value