Meet Your Neighbor: Jared Markiewicz
Jared Markiewicz is the owner of Functional Integrated Training based in Fitchburg. Matt asked him some questions to get to know him better — as a local business owner and neighbor!
Tell us what you do?
I am the owner of Functional Integrated Training (FIT), a performance-based Gym in Fitchburg. June 1st marks 10 years in business for us (opened 2012)
Our mission is simple: Enhance our clients' active lifestyles through group and personal training.
We have a staff dedicated to the betterment of our clients and seek a truly professional attitude towards building strength in all capacities: physical, mental and emotional.
We achieve that by consistently pushing our own learning, including weekly education lessons presented by our staff members focused on new and creative ways to get our clients FIT Strong.
How long have you been a "Coach"?
I have been dedicated to the craft of being a coach since 2008 so 14 years I guess (man time flies!)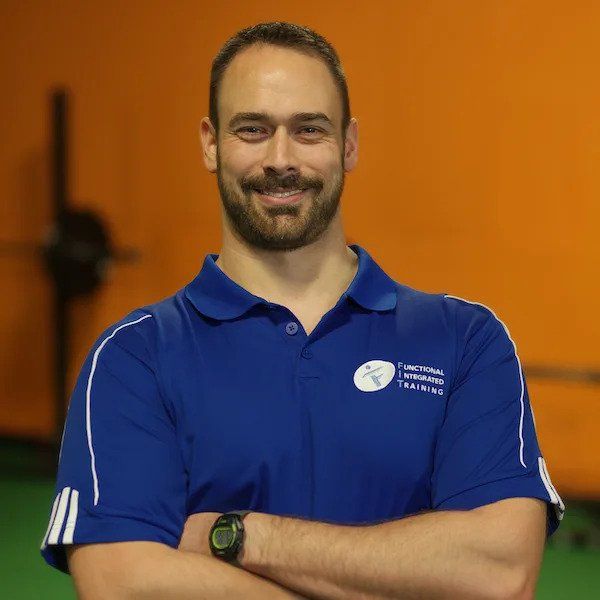 Why did you decide to open up your gym in Fitchburg?
I came to UW-Madison in 2004 as a freshman. It was a big jump from small town Slinger. But, as I grew, graduated and slowly moved further West, I realized that the big city of Madison is a pretty small community. Making friends was easy to do and there were plenty of things going on without being overwhelmed by a frantic pace.
Fitchburg felt like a good place to set down my business' roots. I had worked/lived in the area prior to opening the gym in 2012. The people in the community were my kind of people, plus everything I needed was nearby.
What's kept you there for so long? What do you love about it?
Honestly, the thing that has made it so easy to continue doing what we do in our space is the people.
My staff has been consistently awesome and incredible with our diverse clientele.
And our clients are THE BEST. It's fun to come to work knowing you are probably going to laugh really hard multiple times in a day, be able to give and get a bunch of high fives and smile consistently throughout the day.
Our space is built for work, it's functional. We don't focus on the glamorous aspects, instead it's about what we do with our tools. We have barbells, dumbbells, kettlebells, chalk and all the things I believe a Gym should have.
We sweat, we have fun doing it and people leave feeling better than when they walked in. I think I can speak for my staff and say that it's easy to come to work knowing your job is to make someone's day better.
Tell us about FIT, what makes it so popular? Why do people love coming in?
We spend time on the first day learning about each individual and what motivates you. Almost everyone that walks in has a goal of fat loss, strength gain or some combination of the two.
But, the reason for that is likely to be vastly different for each person. Maybe you want to get back to your hobby of playing tennis after a minor knee surgery. Or, you know that losing some body fat will improve your energy and make it more fun to play soccer with your son when the workday is over. Or, you love the idea of playing with your grandkids on the floor but want to have the strength to get off the ground without needing to hold onto something.
We take the time to learn those things and try to relate movements in the gym to your goals.
When we say we personalize your training, we mean it.
However, when you walk into the gym, you won't feel like an isolated individual. Our community is so supportive, that's why we call it the FIT Family. It doesn't matter if you are driven to set new personal records or just trying to release some frustration from the day.
Everyone builds everyone else up. Our veteran clients help those just getting started. Our coaches will greet you by name (or ask your name if they don't know it yet). It makes for a great way to pick up your mood, whether that's at 5:30 in the morning or after a long workday.
What's your best tip for someone looking to get started working out?
Find something fun

Make sure you have someone to do it with.
I've heard this, "I bet you think just doing Peloton workouts at home is bad for me."
My response, "Do you enjoy doing it?"
If the answer is "Yes" then I say, "keep doing it!"
You SHOULD have fun working out. It should NOT be punishment.
And, having someone who is willing and able to do the workouts with you makes it that much more fun. Finishing sweaty and smiling with a workout partner beats trying to high five yourself every time.
What do you like about working/living on the west side/Fitchburg?
Between working in Fitchburg and living in Verona, there are tons of parks/green spaces where our family can go play. Our twin daughters (kindergarteners this last school year) have the very unique opportunity to attend VAIS, which is the only Mandarin Chinese immersion school in the state. And we live in a fantastic neighborhood where kids run freely from house to house and have made a ton of adult friends who are in the same chapter of life we are.
It may not be what everyone wants but it suits me, my wife Emilee and my two daughters, Natalie and Brynn, quite well!
Thanks for your community involvement, Jared!
Looking to join in the fun in
Fitchburg and Verona?
Check out our featured listings!
Featured Listings