What's Going on in Madison: September 1 - 4
As a member of the Madison community, we know how important it is to support our small businesses, local events and charities.
In this week's blog, we want to share 5 things to do in Madison, WI this weekend!
1. Monroe Street First Friday
SEPTEMBER 1
"Experience the magic of Monroe Street on the first Friday evening of each month. The participating boutique shops and retail stores will be open late so you can enjoy all that our unique slice of Madison has to offer. And don't forget to plan on dinner and drinks in our many locally owned restaurants. From pop-ups to ice cream to live music and Monroe Street's wide selection of eateries, there's a little something for everyone."
Looking for something to do on a Friday evening? Join select businesses on Madison's Monro...
2. Taste of Madison
SEPTEMBER 2 - 3
"Join us Labor Day weekend, September 2nd and 3rd in downtown Madison as we celebrate the largest picnic on Capitol Square. Taste of Madison presented by Starion Bank is an admission FREE non-profit event that features 80 food vendors, a variety of beverage options, and live music entertainment all day."
3. Paoli Art in the Park
SEPTEMBER 2 - 3
"Paoli Art in the Park is happening again. Southern Wisconsin Art Guild, Inc. (SWAG) is organizing this popular event. This year it will be held September 2 and 3, in the Paoli Park, 1367 County Road PB in Paoli (Belleville), Wisconsin. Southern Wisconsin Art Guild, Inc. is dedicated to putting on a quality juried art fair that will benefit the artists, the public, and the community."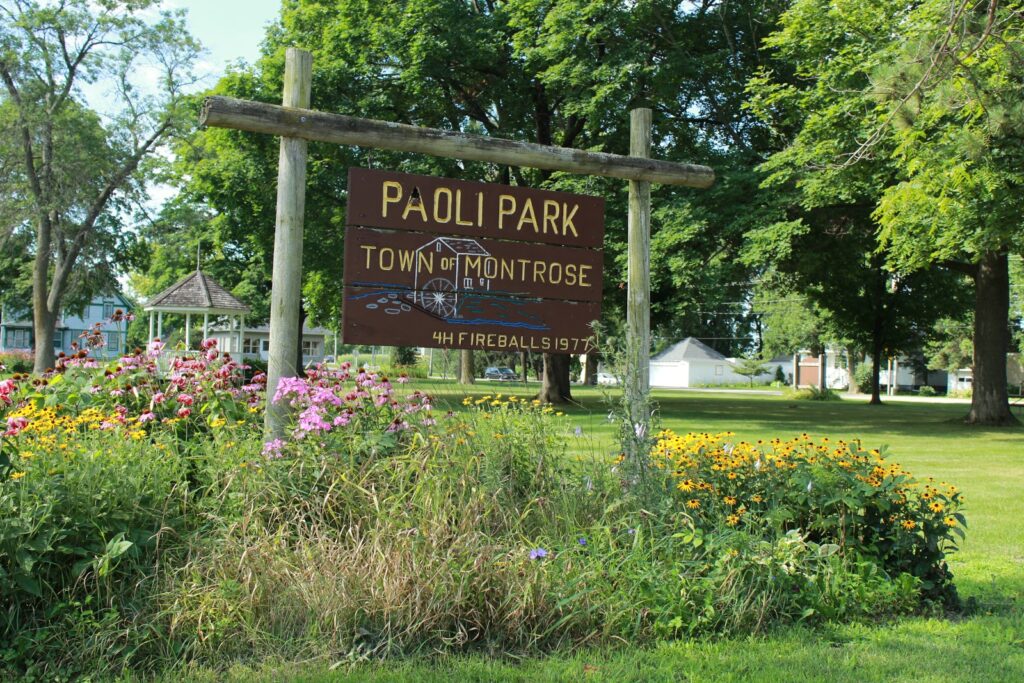 Paoli Art in the Park, presented by Southern Wisconsin Art Guild will be held on September...
4. Family Nature Walk
SEPTEMBER 3
"This walk is a fun, fascinating way for families with children elementary age and younger to explore the natural world. Adults must attend. Wear sturdy closed-toe shoes and come prepared for weather and insects. Walks canceled for unsafe weather or trail conditions. Free, no registration required. Meet at the Visitor Center."
Arboretum programs nurture the public's interest in land care and living in harmony with...
5. Shifting Gears Bike Path Dance Festival
SEPTEMBER 4
"The Shifting Gears Bike Path Dance Festival is back, and with more exciting ways to enjoy Madison's vibrant local dance scene. Grab your bike, your scooter, roller skates, or just put on your favorite walking shoes! This year's festival brings you new interactive activities and new appreciation for our beautiful city. Shifting Gears creates informal and temporary performance spaces in the parks and green spaces along the fantastic bike paths in Madison: Wirth Court Park, McPike Park, Brittingham Park (by the Butterfly Garden), and special just this year – a City of Madison Arts Commission Celebration of Timekeeper by Robert Curtis (1983; rededicated 2023). This Labor Day, festival goers on the bike path can get a little exercise, enjoy the beautiful outdoors, and witness a stunning array of local dance groups."
Follow our Insta for local Madison recommendations, events, and community info!