8 Miles for Water-A Madison Charity Event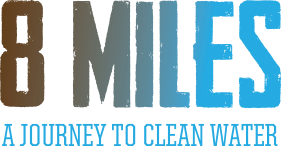 We're happy to be sponsoring this great local event this year:
8 Miles for Water.
The Goal in 2018 is to provide clean water to 3,300 people, which is 11 wells, $165,000. This is a faith-stretching, game changing effort that can ONLY be tackled with your help.
Learn how simple it is to change someone's life by participating or donating: